Coronavirus Statement
March 11, 2020
Grass Seeds
July 20, 2020
Owners on lock down or self-isolation
Your dog is probably relishing the extra time with you at the moment now you are at home, it probably goes both ways, I know my dogs are providing me with some sanity right now. However, looking into the future, when lock down is over our dogs are likely to suffer. You see, the more time you spend with your dog the stronger the bond becomes which is generally great! This closeness can be an issue for a dog once the owner needs to go out. It stands to reason there are going to be a great many unhappy dogs once people can get back to their day jobs. That's an important thing to remember, if your dog does have issues when you are out, your dog is not choosing to behave in this way.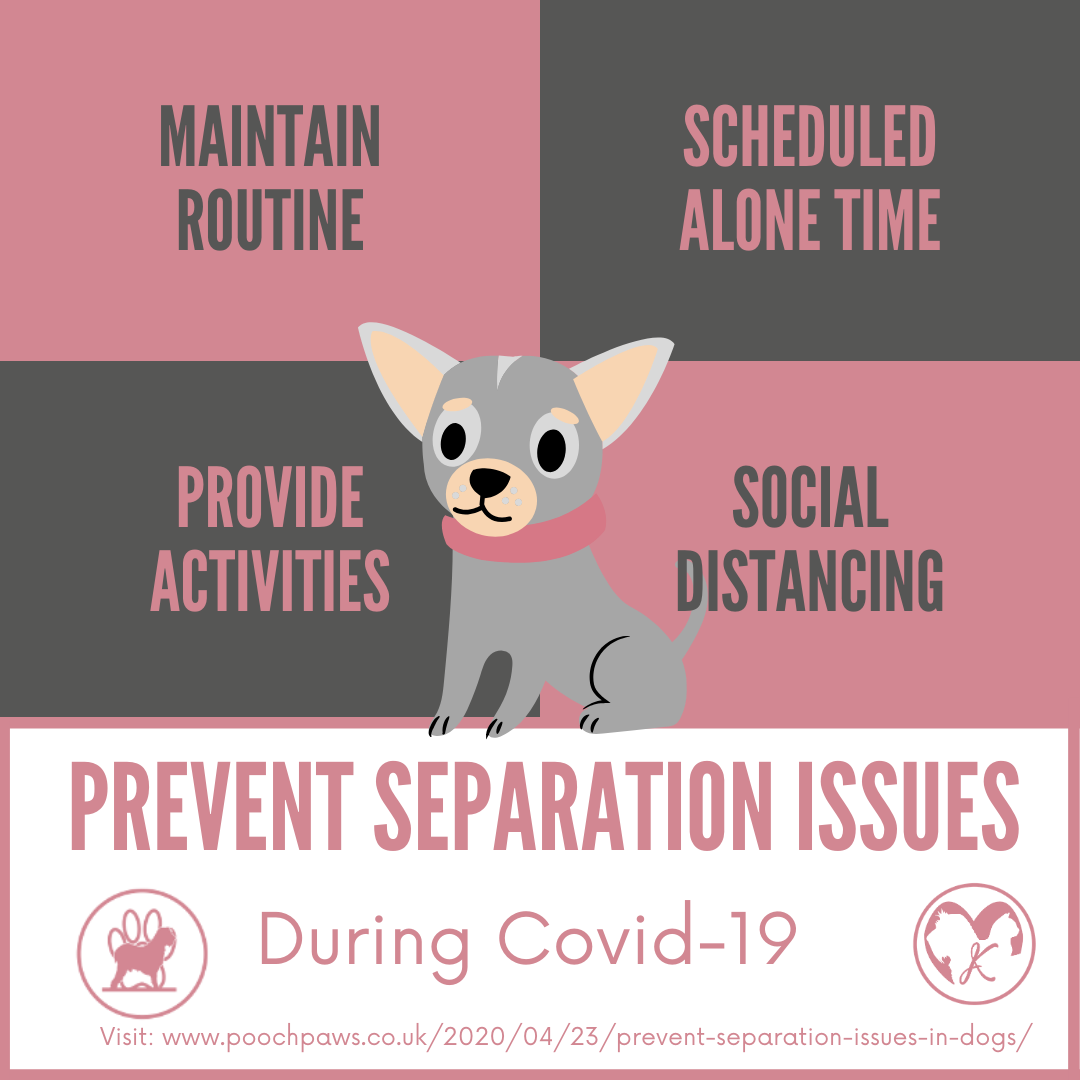 WHAT CAN YOU DO TO HELP?
There are a few very easy steps you can follow to maintain your dog's ability to be alone even if you are self isolating.
ONE: Try to maintain your normal routine, the time you get up, the time you feed or do any other activity with your dog.
TWO: Ensure you schedule some alone time for your dog, even if you are at home full time at the moment. Place your dog into the normal area you would put them if you were going out, say for example it is the kitchen. Place your dog into the kitchen and then go into your garden or take a book and sit in your car and read for a short time, perhaps do this when you have a shower or during housework. Aim to do this at least once per day but twice if you are at home full time.
THREE: Social distancing can apply to dogs at home even when you aren't carrying out step two. Whilst your cooking place your dog into a different room for example. Watching a 30-minute program on TV? Place your dog into a different room whilst you watch it. Just because you are home your dog does not need to follow you all of the time and know exactly where you are every minute.
FOUR: Provide your dog with some activities to do that are away from you. This will help promote some independence from the humans and reward time away from you. This can generally be achieved with enrichment actives such as scatter feeding, treasure hunts or more general enrichment.
help
I ALREADY HAD PROBLEMS!
If you already had separation related problems with your dog before lock down or they have developed since you may need more in depth help. Please don't feel like you are alone as help can be given to you even during lock via online meetings. If you are at home now is actually a
perfect time
to address the issues you are having. Some owners find dealing with this issue quite a challenge as everyone always needs to go out and one of the ways to help with this issue is to stay at home for a while, hence, lock down being the perfect time to address it.
GET IN TOUCH
to see how Katey can help you