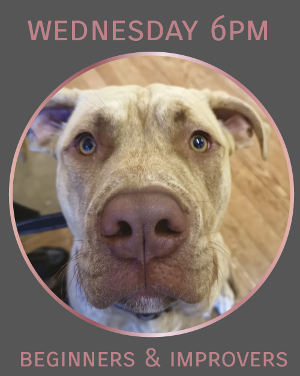 6.15pm Wed Beginner & Improver Training Course
Starting June 24th at 6.15pm then the following 5-Wednesdays at the same time.
6-week training course for puppies or beginner dogs plus dogs with a basic level of training in place. Clicker training is utilised. All dogs must be dog-to-dog friendly for attendance at in person training once lock down is over. This is to work on the beginner levels (Nickel & Zinc) each achievable their respective 6-week block.
Booking Open
CLICK HERE for more information
FULL