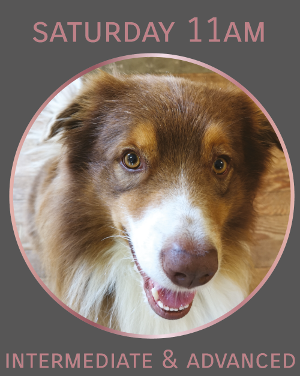 10.15am Sat Intermediate & Advanced Training Course
Starting June 27th at 10.15am then the following 5-Saturdays at the same time.
6-week training course for for intermediate & advanced dogs working on Bronze through to Platinum Plus level. Saturday classes are in 6-week blocks on a roll on roll off basis. This is the next intake date for owners to join, the course is currently FULL. Email to be placed onto the waiting list. Owners will be offered any available spaces in order they become available.
CLICK HERE for more information on classes
FULL