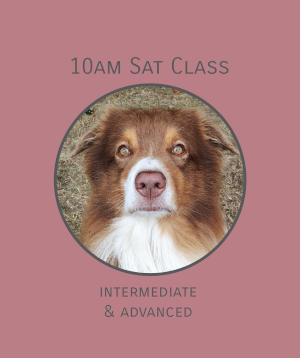 10.15am Sat Intermediate & Advanced Training Course
Term Three 2021 FULL: Starting 10th April at 10.15am then the following 5-Saturdays at the same time. Other term dates are listed below, to go onto the waiting list for any term please send an email. The location for this training is a field in Ellingham as only OUTSIDE training is currently allowed due to COVID restrictions.
Spaces strictly limited to dogs with only 1-person per dog
6-week training course for for intermediate & advanced dogs working on Bronze through to Diamond level. Saturday classes are in 6-week blocks on a roll on roll off basis.
LOCATION: At Ellingham in case of lockdown/tier restrictions or bad weather session  otherwise will be on Zoom
6-week training via mixed delivery. Roll on, roll on roll off in 6-week blocks.
Free homework sheets
6-weeks access to the training Academy with backed up written classes and a private group with resources
CLICK HERE for more information on classes
Please use the contact form to express interest, booking is is closed at the moment. This class is FULL at the moment.
Due to social distancing and current rules this is at Ellingham in a private field 10-minutes further along from St.Olaves. You will be required to adhere to specific measures.
Weather: in extreme weather; heavy rain or wind, heat, snow or thunder / lightening situations the class will be delivered via online & live Zoom session.
Only 1-person per dog, no couples, no children 
Additional Term Dates:
From term four it is hoped training will return to St.Olaves village hall
Term Four: 22nd May
Term Five: 3rd Jul
Term Six: 14th Aug
Term Seven: 2nd Oct
Term Eight: 13th Nov