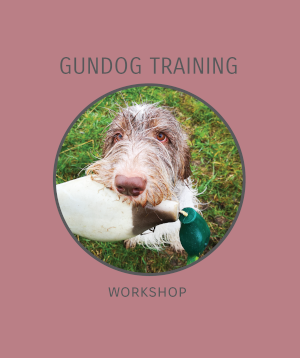 9am Gundog Training Workshop
This workshop will teach you about gundog training through the power of positive reinforcement and clicker (marker) training. You will learn how to obtain base behaviours and shape these behaviours.
Planned topics include:
Targeting
Focusing control
Whistle work
Distance work
Retrieve elements
Content will be adjusted for students that have previously attended.
This workshop will be repeated again in the future approximately on the last Sunday of the month where possible.
Strictly limited to 5-dogs with only 1-handler per dog with sessions conducted outside following social distancing rules.
If you have any questions please feel free to get in touch, you can find a map of the venue on the 'contact' page.
You will be sent a list of equipment needed once you book.